"EVEN IF YOU START SMALL YOU CAN HAVE THE CAPACITY TO MAKE A DIFFERENCE."
-DEVIN HIBBARD, STREET BUSINESS SCHOOL CEO
---
For every $10 we make,
we give $1 away

MAHENDI was founded on the idea to do something that matters. We exist on the premise that people everywhere deserve better. Regardless of location, gender, race, spiritual beliefs, or if you are a dog or cat person, we are all worthy and equal. Our products are made to inspire hope and empowerment through transparency and change. By supporting MAHENDI, you agree that to be better, we must do better, together. This is why we donate a portion of all of our net profits to organizations doing good in the world - like the UN Trust Fund to End Violence Against Women, Every Mother Counts and BeadforLife + Street Business School.

As the world continues to change, so do the needs of many. From global pandemics and genocides to natural disasters and inclusivity, our values, commitment, and purpose guide us to unite with causes that we believe in. Learn about current initiatives below.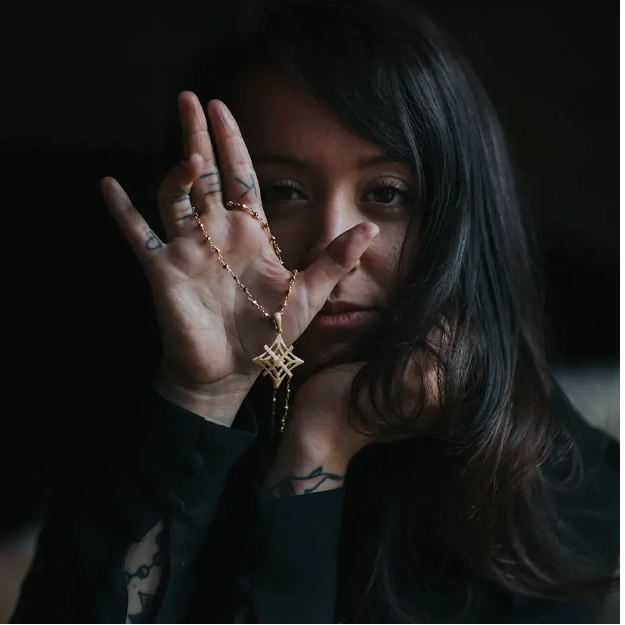 ---
---
---
UNITED NATIONS TRUST FUND TO END VIOLENCE AGAINST WOMEN (UNTF)

1 out of 3 women experiences physical or sexual violence in their lifetime. Although violence against women and girls was a widespread issue long before COVID-19, the pandemic has resulted in alarmingly high violence rates. Additionally, the ability of many organizations to continue their essential work has been impeded.

MAHENDI partners with The United Nations Trust Fund, the only global grant-making mechanism exclusively dedicated to addressing all forms of violence against women and girls. UN Women manage the program on behalf of the UN System and the funds raised to support initiatives by grantees with a tangible and sustainable impact. In 2019, it managed 137 projects to prevent and address violence against women and girls in 70 countries.

As we continue to overcome daily obstacles due to COVID-19, we must end the stigma of speaking out against sexual and physical violence. We can collectively stand up to protect, support, and empower women and girls who have been assaulted. Whether you're a survivor or advocate, you can make a difference in women's and girls' lives by choosing to purchase a MAHENDI product.

$1 out of every $10 of our net profits from the sales of our HOPE Collection goes to support the UNTF.
MAHENDI Founders, Tera Herman & Heather Ditillo, in attendance
at the First UN Trust Fund Grantee Convention | Bosnia & Herzegovina  
POVERTY ERADICATION +
ENTREPRENEURIAL TRAINING
---
Beadforlife x Street Business School




Half of the 1.4 billion people living in extreme poverty throughout the world live in Africa. Connected by one paper bead and a shared desire to make a change, our founders were inspired by BeadforLife's (BFL) mission to create sustainable opportunities for women to lift their families out of poverty.

What originally began with making and selling recycled paper bead jewelry to empower women to earn an income has now switched its focus to entrepreneurial training programs through its sister organization, Street Business School. While BFL's efforts have changed directions, the core of the original purpose to lift women to break the cycle of extreme poverty has not.

Our partnership with Beadforlife and Street Business School has grown from reading and sharing the women's stories to wiping their tears as we listen to their personal narratives in Uganda. Four of the MAHENDI founders have been on the ground in Africa and seen the work done by the women of BFL. From experience, we can tell you that there is nothing more inspiring than seeing the pride beaming from the smile of an empowered woman
All net profits from BeadforLife Collective MKT products and $1 out of every $10 of net profits from our MAHENDI product sales (with the exception of the HOPE product line) goes to support the Street Business School.
EMPOWERMENT OF CREATIVES +
MAKERS + DESIGNERS
---
Collective MKT by MAHENDI
We launched the Collective MKT to provide like-minded creators and makers in our communities and around the world with a platform to sell their small-batch goods. Through collective empowerment, we join together to showcase consciously created goods, their inspiring stories, and the women behind the products. By giving artisans an additional platform to leverage their craft and voice, together, we can spark crucial conversations, bring awareness, and do our part to change the world.
IN GOOD COMPANY
We are continuously looking to expand our Collective MKT with talented artisans impassioned to create positive change. Sound like you? Join our movement to do better, together!
---
Gabriella Wright, actor/UN Ambassador (wearing her MAHENDI bracelets and necklace in photo), delivers the testimony of a survivor of violence served by UNTF Grantee, Leonard Cheshire Disability Zimbabwe.
---
Gabriella Wright Opens The UN Trust Fund's Fundraising Luncheon
December 2018
✕